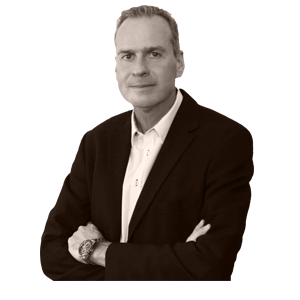 Andreas Birner
CEO
Born in the South of Bavaria – close to the Austrian border – growing up with skiing, mountaineering and white water kayaking and a military career
he decided to change his life and studied hotel and tourism management in Austria.
His career in the tourism industry spans from product management for specialist tour operators, co founder of one of the first online tour operators in the UK, hotel sales
and marketing management for luxury resort hotels in Greece and Spain to be one of the founders of A la Carte Travel with his wife Maria Kyrlidou in 1996…
After more then two decades of living in Greece and being embraced by the Greek tourism community in multiple ways he considers Greece as his home…
and destiny…. Andreas speaks German, English and Greek… if there is some free time he loves to go sailing, skiing, hiking or travelling through the hidden
and unknown Greece with friends and his son Stefanos…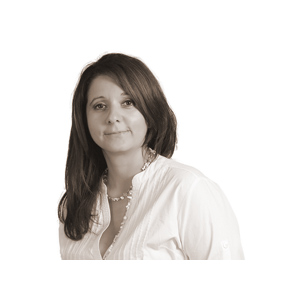 Maria Zinolidou Head of Incentives/Operations
Born in Essen and after growing up, spending her childhood and college-university years in her second home country Germany she decided to get an impression of Greece by moving to the island of Knights – to Rhodes. Her passion for travelling and different destinations has kept her in the tourism business since then, whilst moving to the main land of Greece. Although she is fascinated by Greece and the Greek passionate way of living, she never forgot her time and friends in Germany. She speaks German, English and Greek and when she is not travelling, she loves listening to music and spending time with her family & friends whilst drinking a good glass of wine. Her daily motto…"Don't waste your time – Enjoy!"
Maria Zinolidou
Head of Inventives/Operations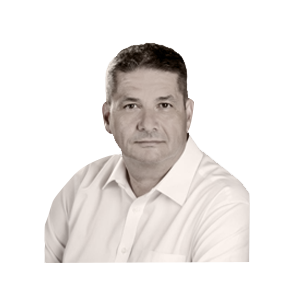 Sakis Gililoudis
Sales & Marketing Director
Born in Athens and raised in the Cologne area, he decided in 1994 to return to his homeland. The desire to show the beautiful sides of Greece led him to the tourism industry, where in 1996 he became the first employee of the A La Carte Travel MICE & Groups. The need to face up to new professional challenges has taken him to the hospitality industry, where he has continued to build his career and, for the past 8 years, has successfully served as Sales & Marketing Manager in 5 star hotels. In 2017, he returned to his roots and to the A la Carte family. When not travelling, he enjoys spending his free time with family, friends and his dog.
Sakis Gililoudis
Sales & Marketing Manager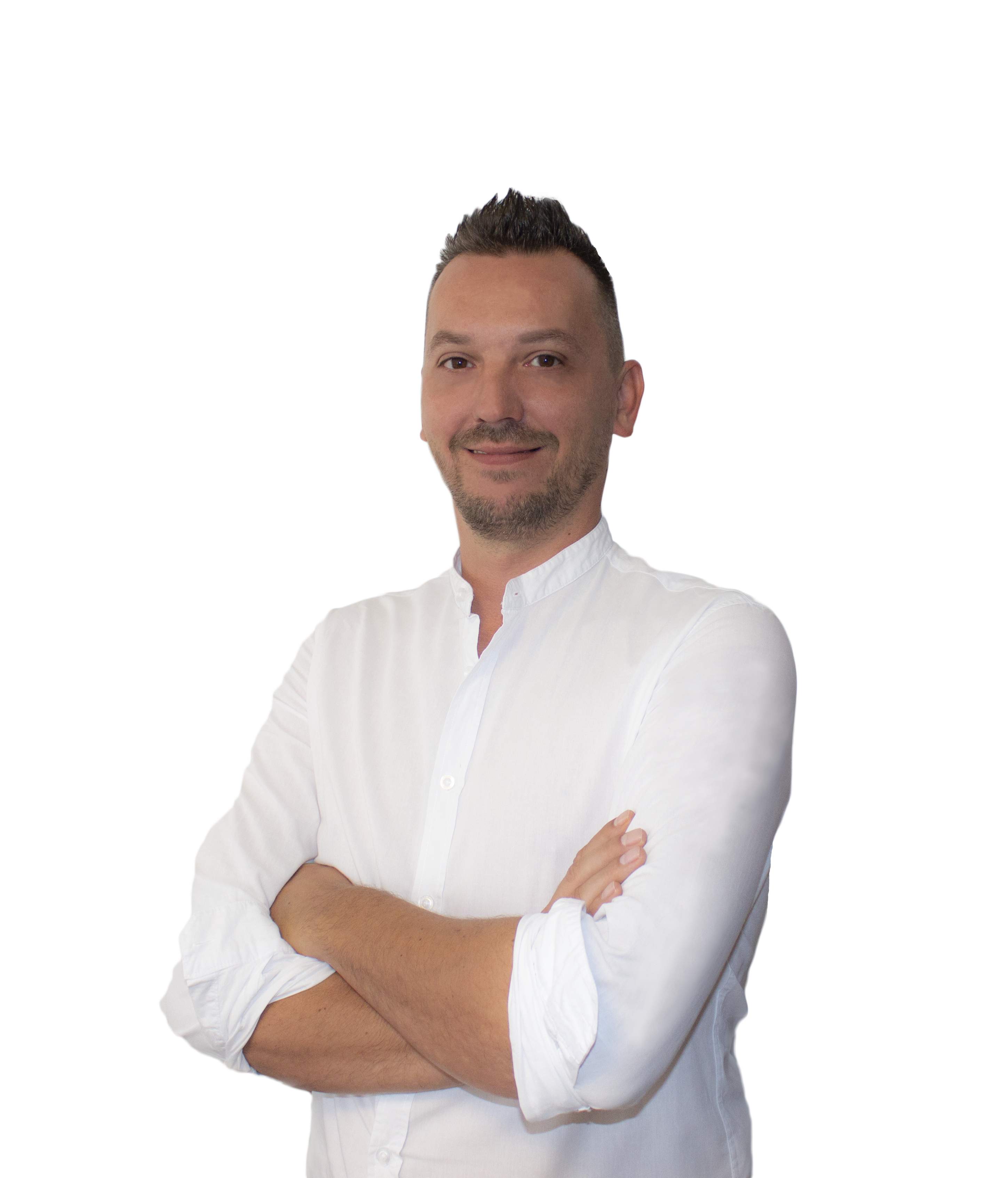 Alexandros ParisisProject Manager M.I.C.E.
Born in Wuppertal and after growing, spending his childhood and college years in his second home country he decided to follow his family to Greece. After meeting his wife during his stay he decided to begin a new life period here in Greece. Enchant by the Greek culture and the beautiful islands and travel-destinations, the travel business catches him. He speaks German, English and Greek and when he is not travelling, he follows his favorite soccer-team and spends his time with his family and friends.
Alexandros Parisis
Project Manager M.I.C.E.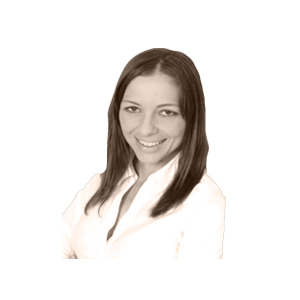 Christina Reppa
Project Manager M.I.C.E
Born in Thessaloniki and raised in Duesseldorf, she started her career in the catering business. By chance she has landed in the event branch organising events, incentives and fairs since then. Her passion for traveling and discovering new destinations kept her in the line. In 2016 she made the big step to fulfill her big dream, a life in Greece, so she moved to her homeland. In her free time she likes to travel, write and photograph or enjoy spending time with family, friends and her cats.
Christina Reppa
Project Manager M.I.C.E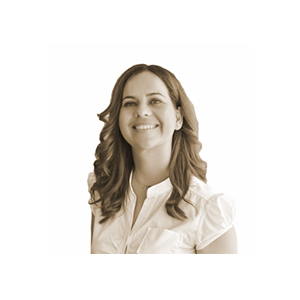 Maria Gkarli
Project Manager Groups
Maria was born in Thessaloniki and spent her childhood in a small town in Chalkidiki. Her passion to work in tourism was triggered by TV documentaries as well as travelling to countries with different cultures and meeting people from far off lands. This was enough for her to study Tourism and still plays a major role in her life. She speaks English and devotes much of her spare time in order to perfect her skills in the German language. But she did not miss to pursue her other hobbies as well: watching movies, reading books and especially – planning her next trips!!
Maria Gkarli
Project Manager Groups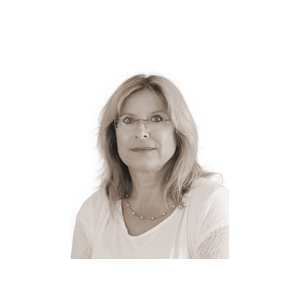 Kerstin Klemme
Project Manager Groups
Born and raised in Germany. She studied photography and discovered Greece and the tourism industry by a coincidence. Fascinated by the scenic beauty of Greece, the mild climate and the positive mental attitude of the locals to manage their life with humor, she has declared Greece to her homeland. Her hobbies: traveling, photography and detective novels. Her passion: her dogs and her garden
Kerstin Klemme
Project Manager Groups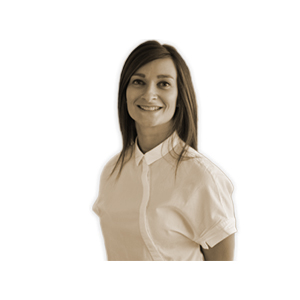 Georgia Topouzaki
Account Department
She was born in Thessaloniki and grew up in beautiful Chalkidiki. She studied Information Technology at the Technological Educational Institute of Serres. She can't live without the sea and the sun and that's why she returns to Chalkidiki! In the summer she loves to relax on a beach!  She also loves travelling around the world! The three E's that she has always on her mind are: "Energy", "Enthusiasm" and "Experiences"! In her free time she meets with her friends and spends time with her dog!
Georgia Topouzaki
Account Department
Theodoros Kalfas
IT Department
He was born in Thessaloniki and grew up in Moudania. He is a web developer where he researches and writes custom content. He graduated from the University of Essex UK, with a masters degree in Advanced Web Engineering in 2012. After graduation he lived in Spain for 6 months where he finished his internship as a Software Engineer and he travelled extensively before moving back to Halkidiki. What is the reason of his coming back to Greece? Like Greek islands, nowhere!!! That's why he chose to discover the Web in Hospitality and Tourism. He speaks English and basic French but the next stage is ….improving his Spanish!!  His hobbies: basketball, travelling and social media!
Theodoros Kalfas
IT Department